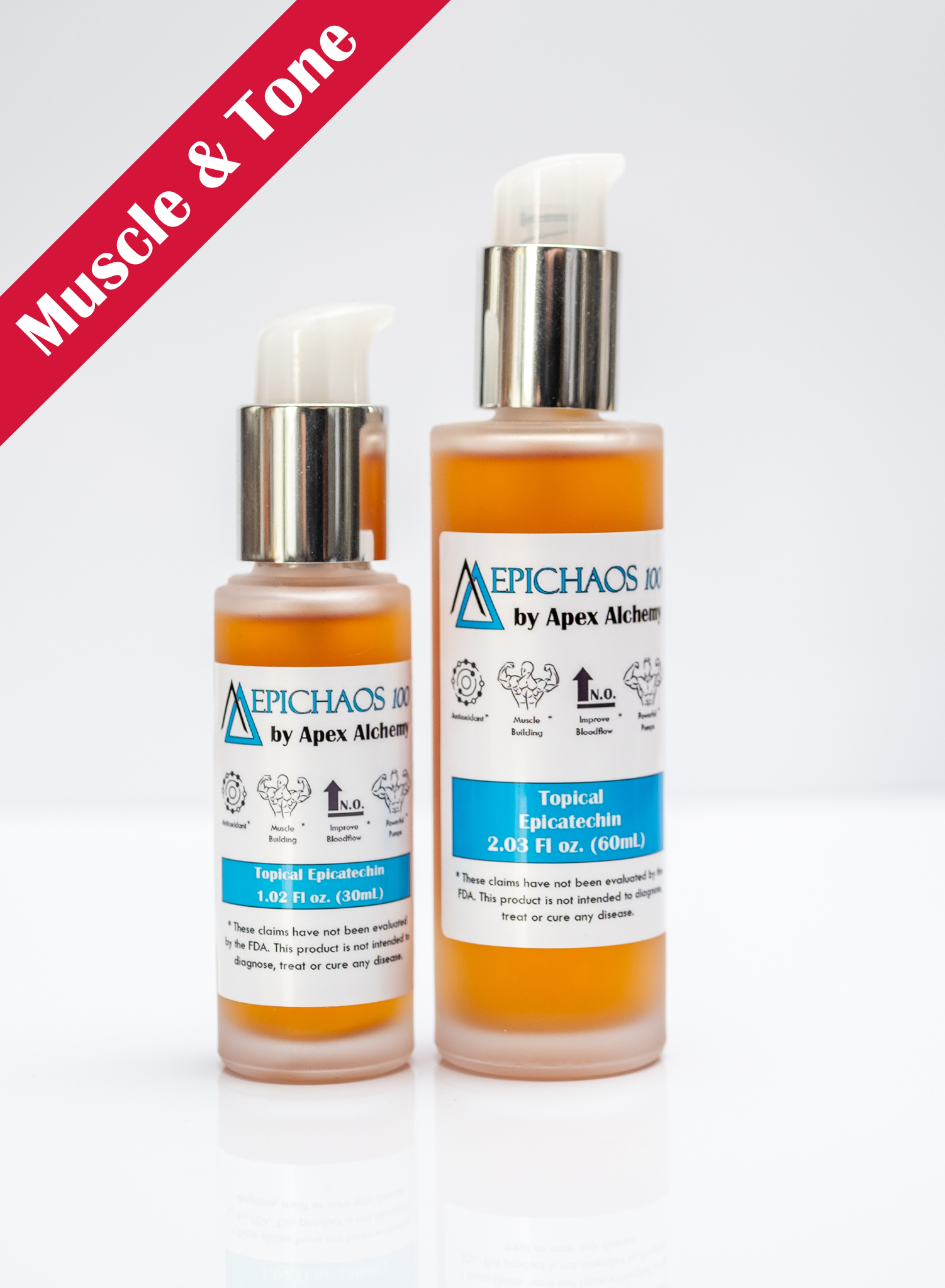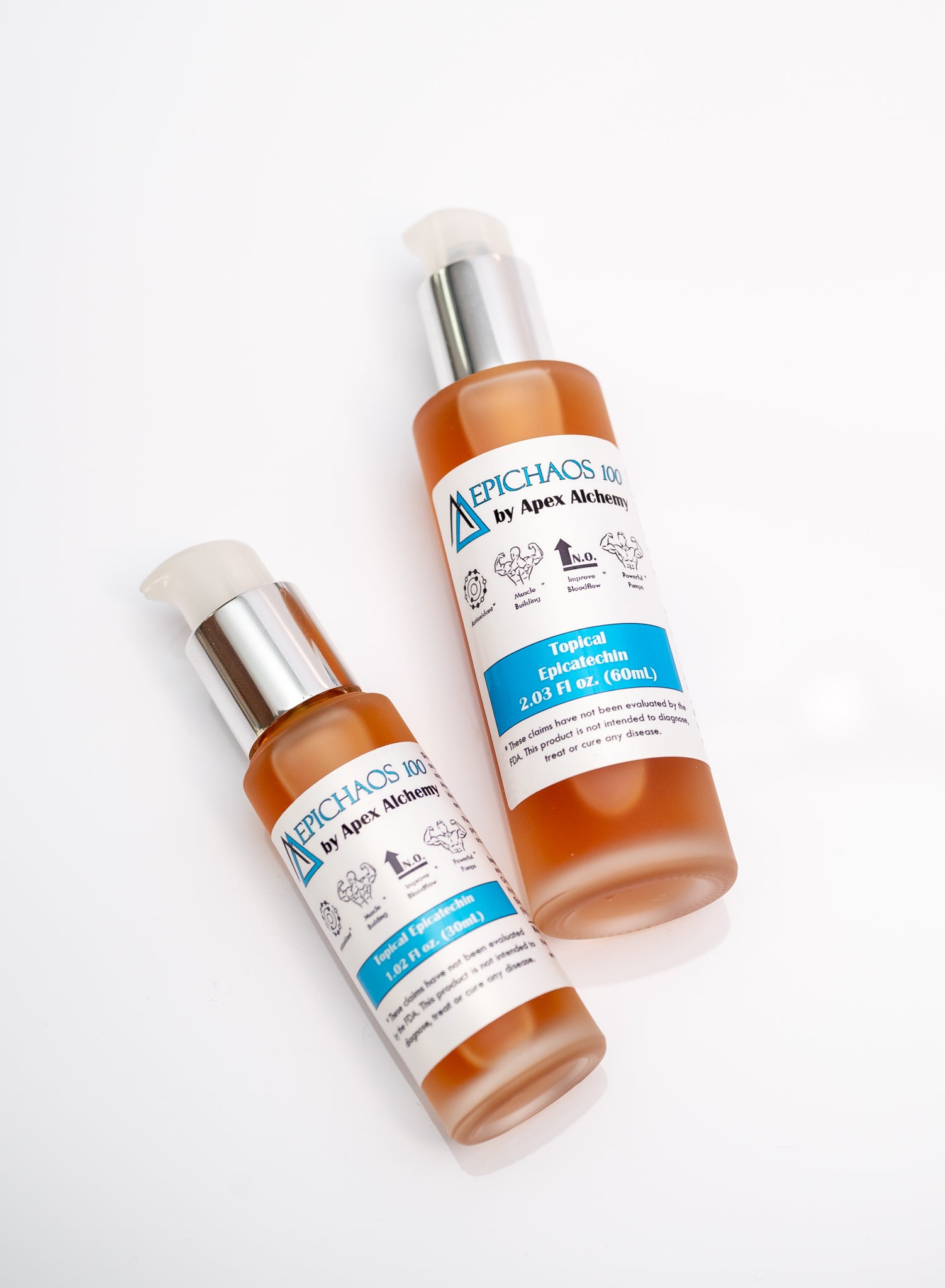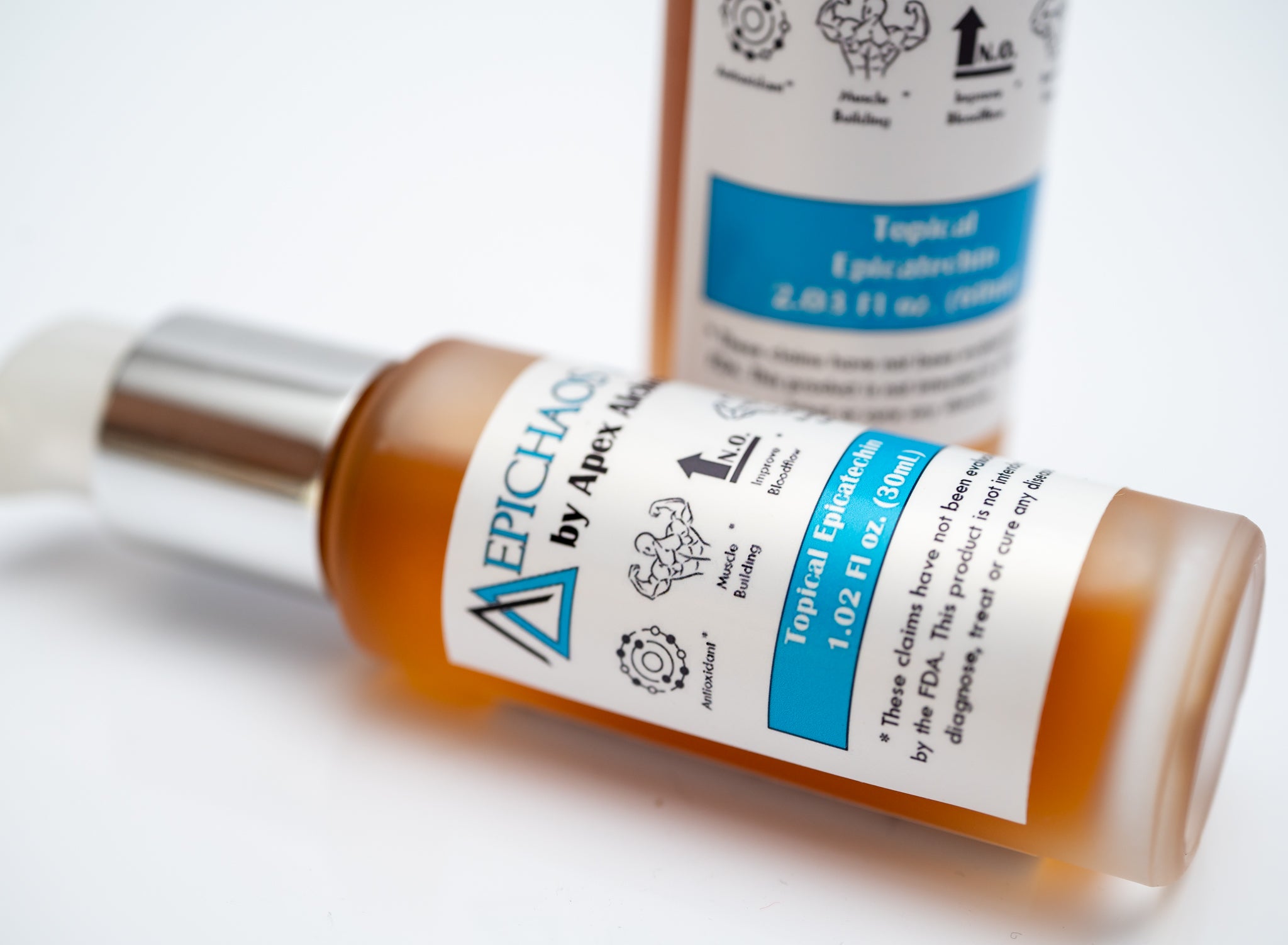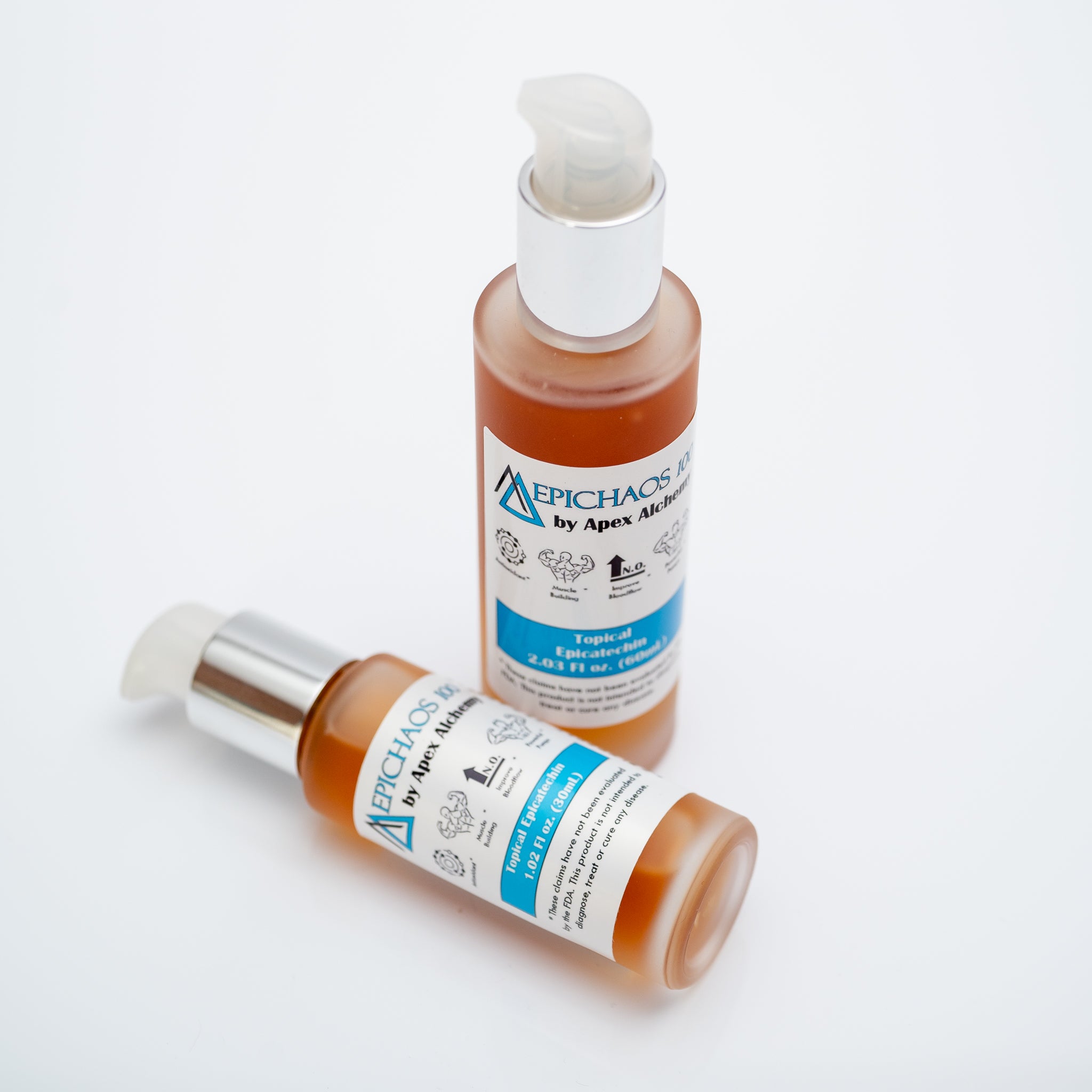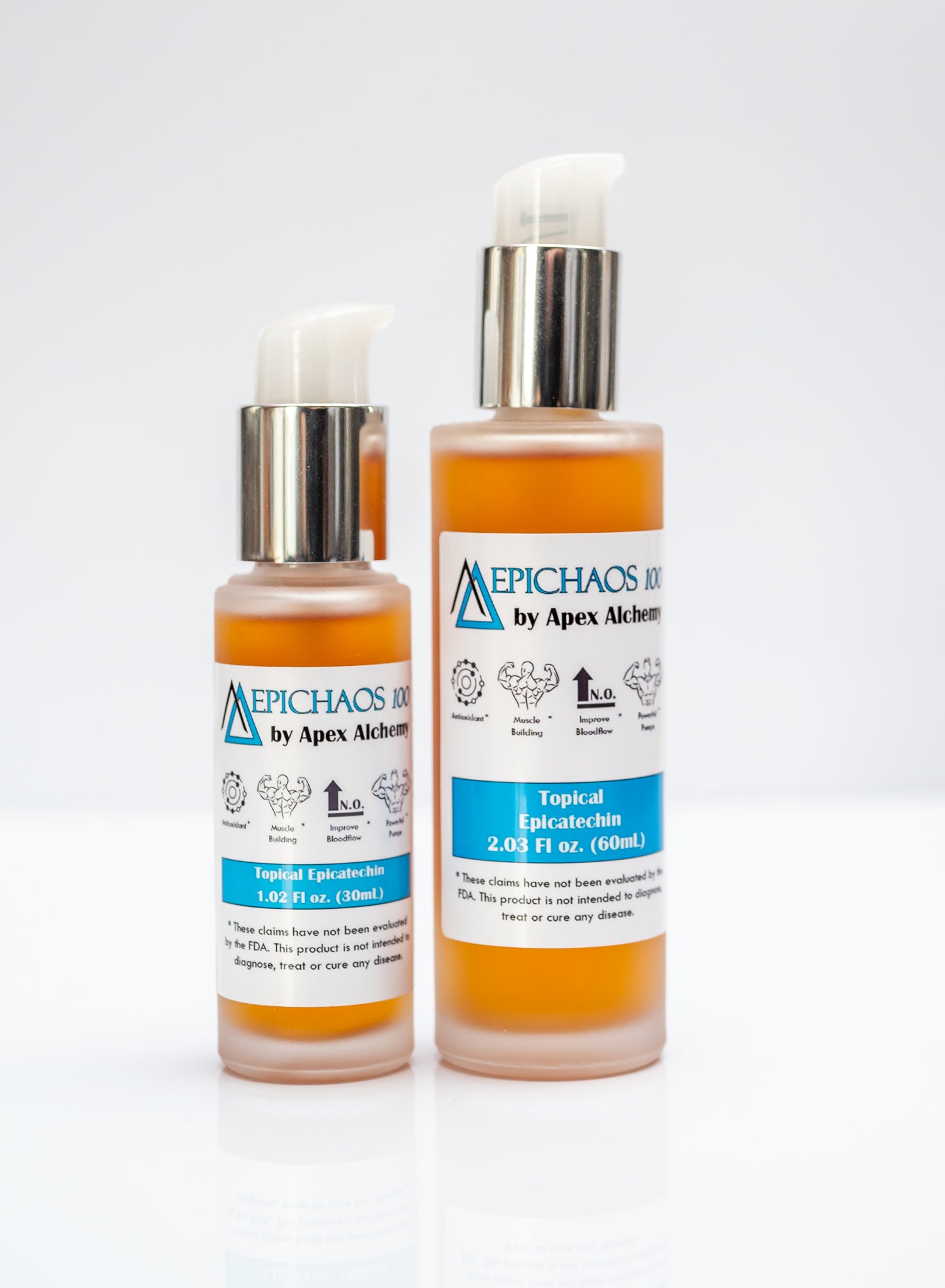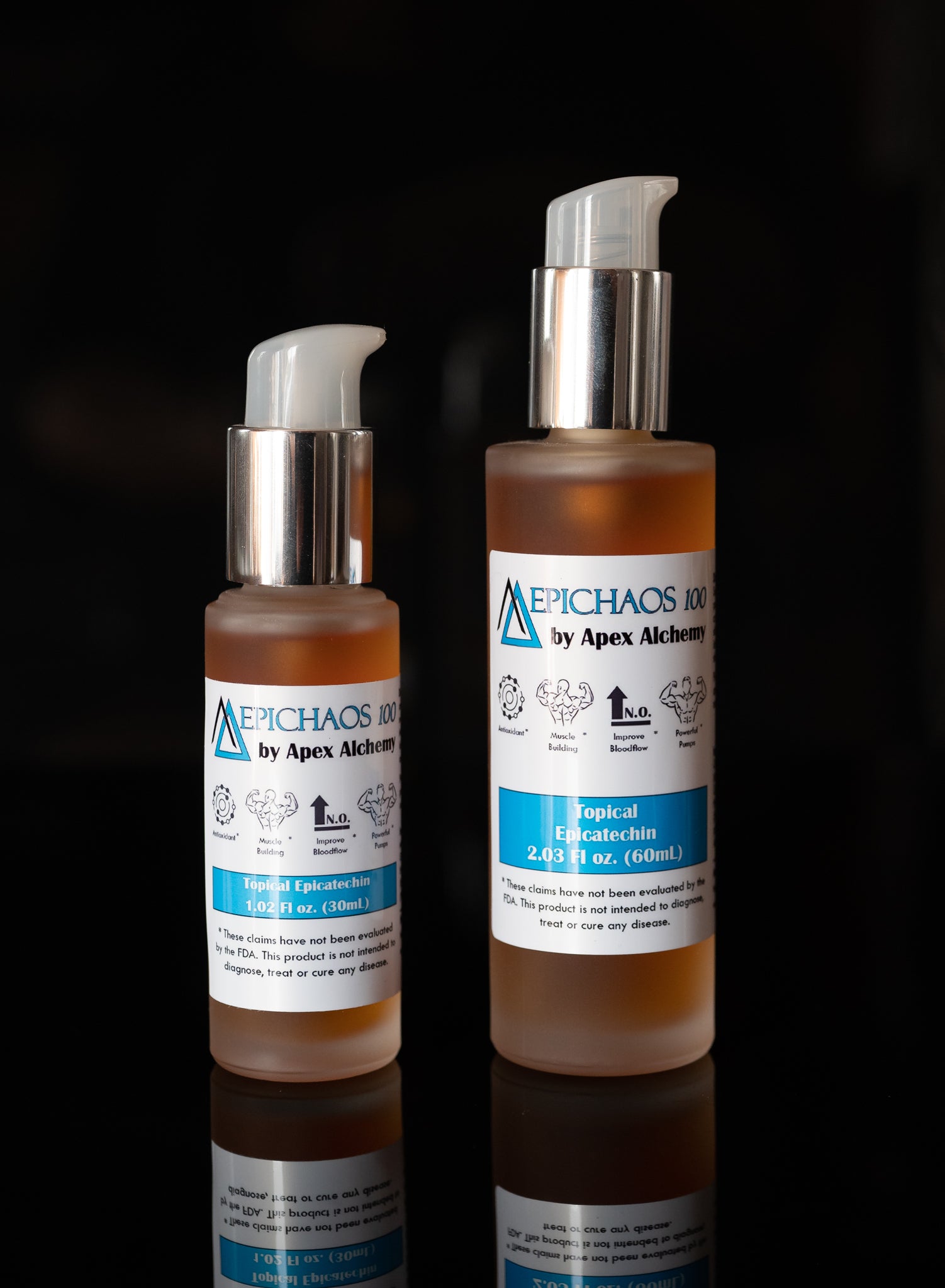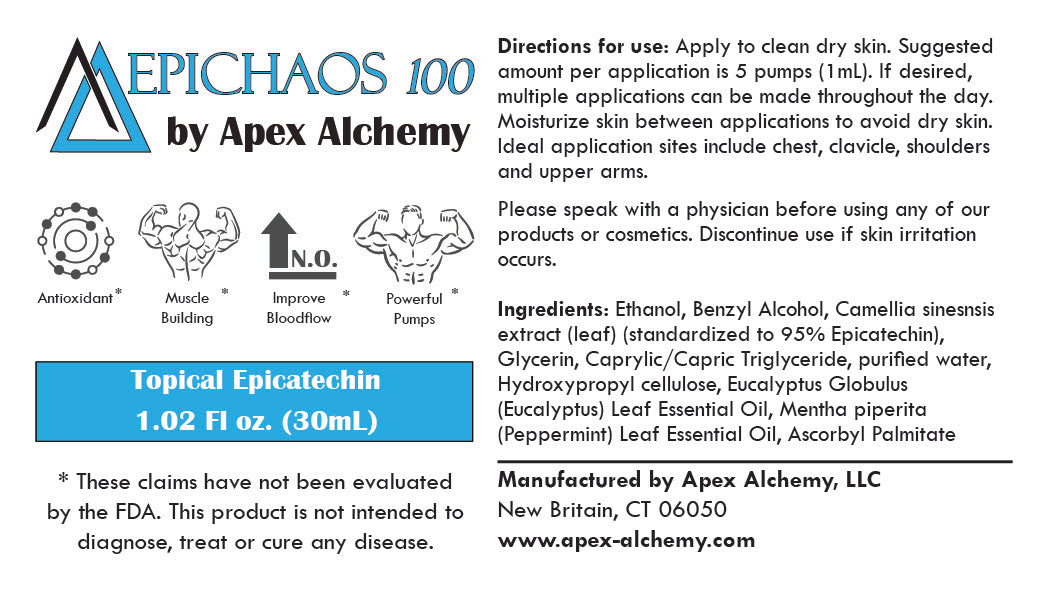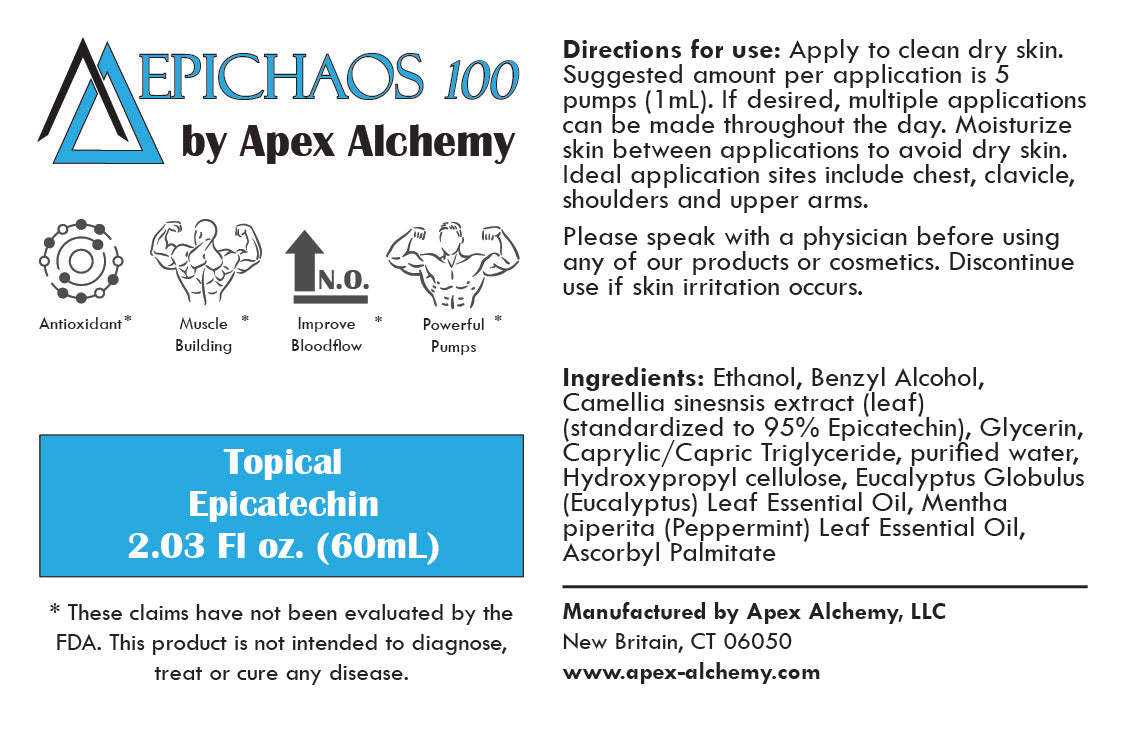 Epichaos 100
Building muscle
Increased blood flow (pump)
Pre-workout
Increase antioxidants
Epichaos 100 is a topical gel infused with Epicatechin (100mg/mL), now available in a stylish pump bottle. True to form, our Epicatechin is 95% pure, not a watered down extract or blend.

Epicatechin naturally promotes a more fit and athletic appearance by limiting the effects of "Myostatin;" a substance produced naturally in the body that can decrease muscle tone.*  Myostatin levels increase as we age, leading to a 'softer' appearance.  Conversely, Follistatin is protein produced naturally by the human body and is at higher levels when we're younger.  Epicatechin enhances the toning effects of your body's natural follistatin helping to promote a more fit and healthy appearance.* This potent antioxidant occurs naturally in many foods, such as cocoa and tea.
- Helps build muscle naturally by blocking Myostatin.

- Helps increase your blood flow, which gives you a better pump during the workout.

- Natural antioxidant found in cocoa, tea and berries.
Ethanol, Benzyl Alcohol, Camellia sinensis extract (leaf), Epicatechin 95%, Glycerin, Caprylic/Capric Triglyceride, Hydroxypropyl cellulose, purified water, Eucalyptus Globulus (Eucalyptus) Leaf Essential Oil, Mentha piperita (Peppermint) Leaf Essential Oil, Ascorbyl Palmitate
Apply to clean dry skin. Suggested amount per application is 5 pumps (1mL). If desired, multiple application can be made throughout the day. Moisturize skin between applications to avoid dry skin. Ideal application sites including cheat, clavicle, shoulders and upper arms.
FOR EXTERNAL USE ONLY - Harmful if swallowed

*These statements have not been evaluated by the FDA. This product is not intended to diagnose, treat, cure or prevent any disease. 

WARNING: This product may contain chemicals knows to the state of California to cause cancer, birth defects or other reproductive harm. 
For more information please visit www.P65Warnings.ca.gov.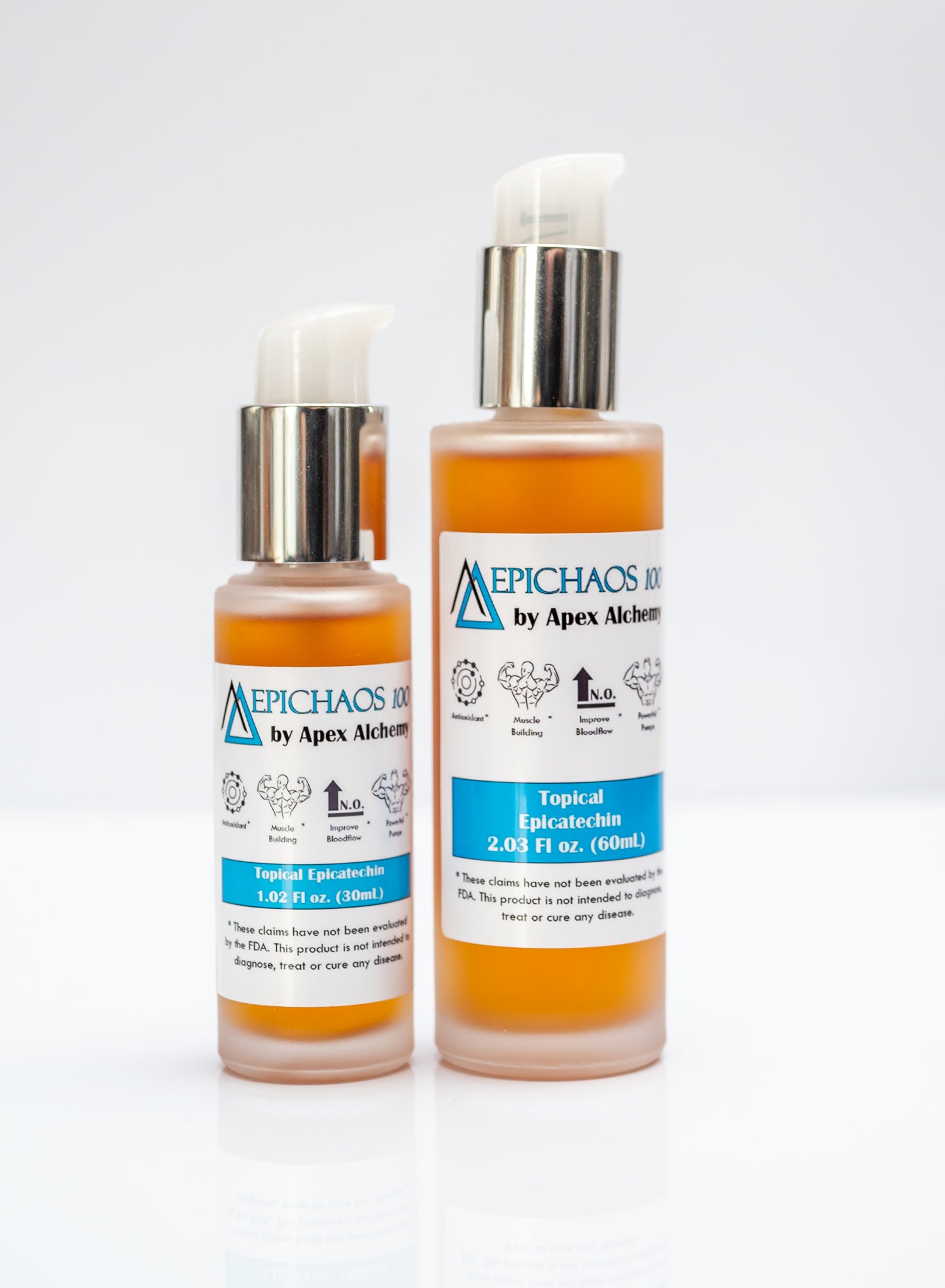 Frequently Bought Together
This product is rated 5.0 of 5.0 stars.
It has received 3 reviews.