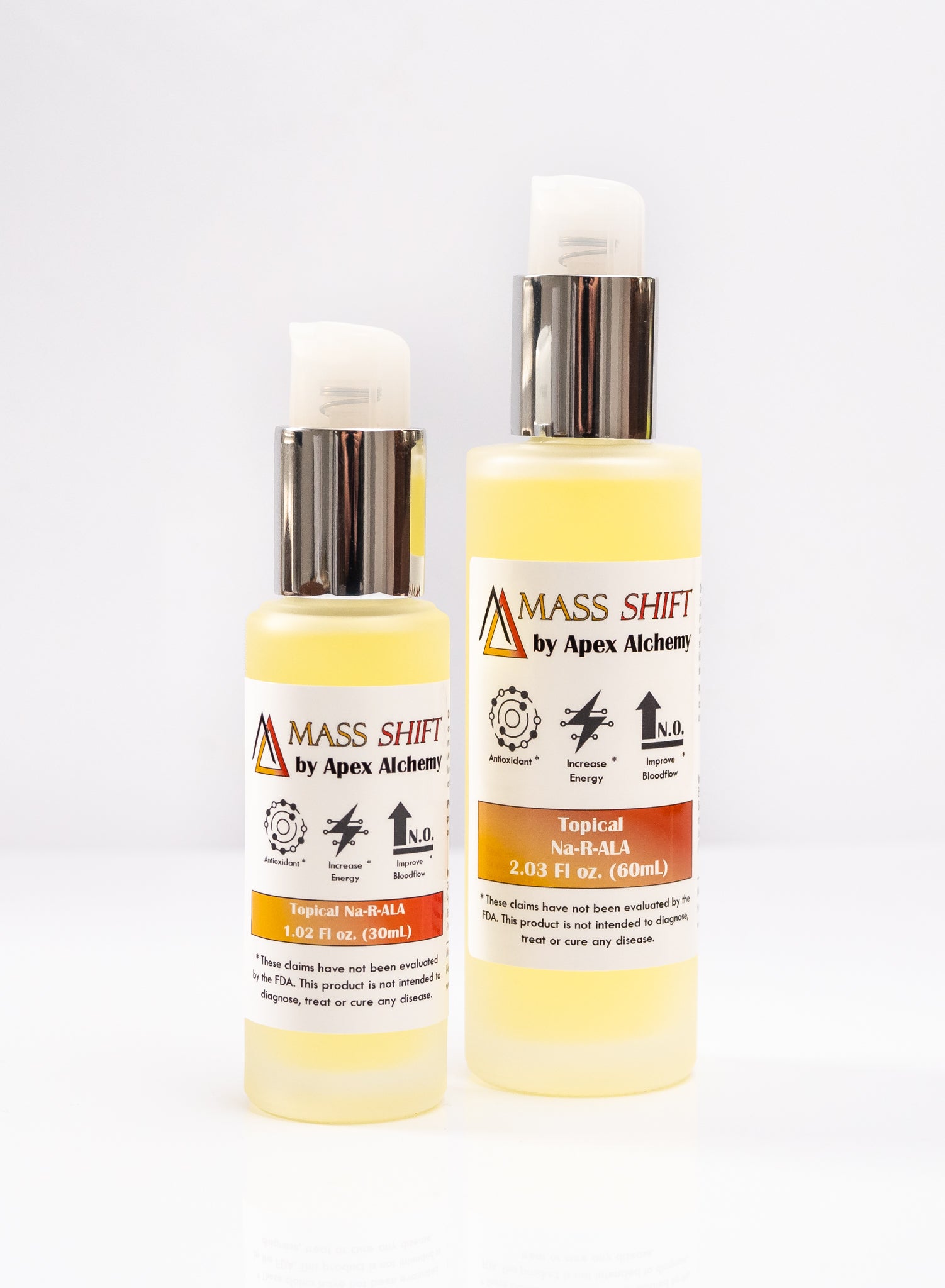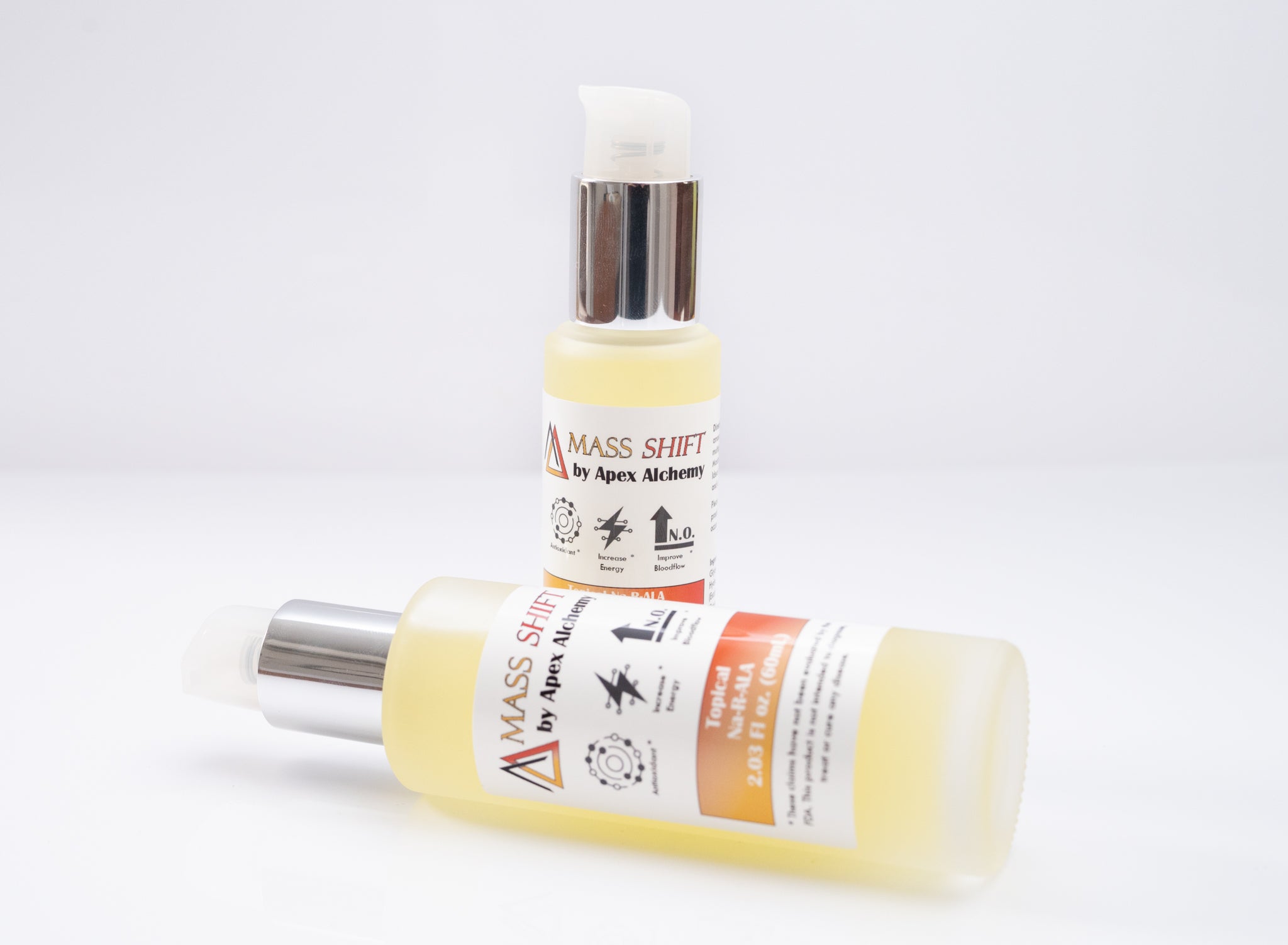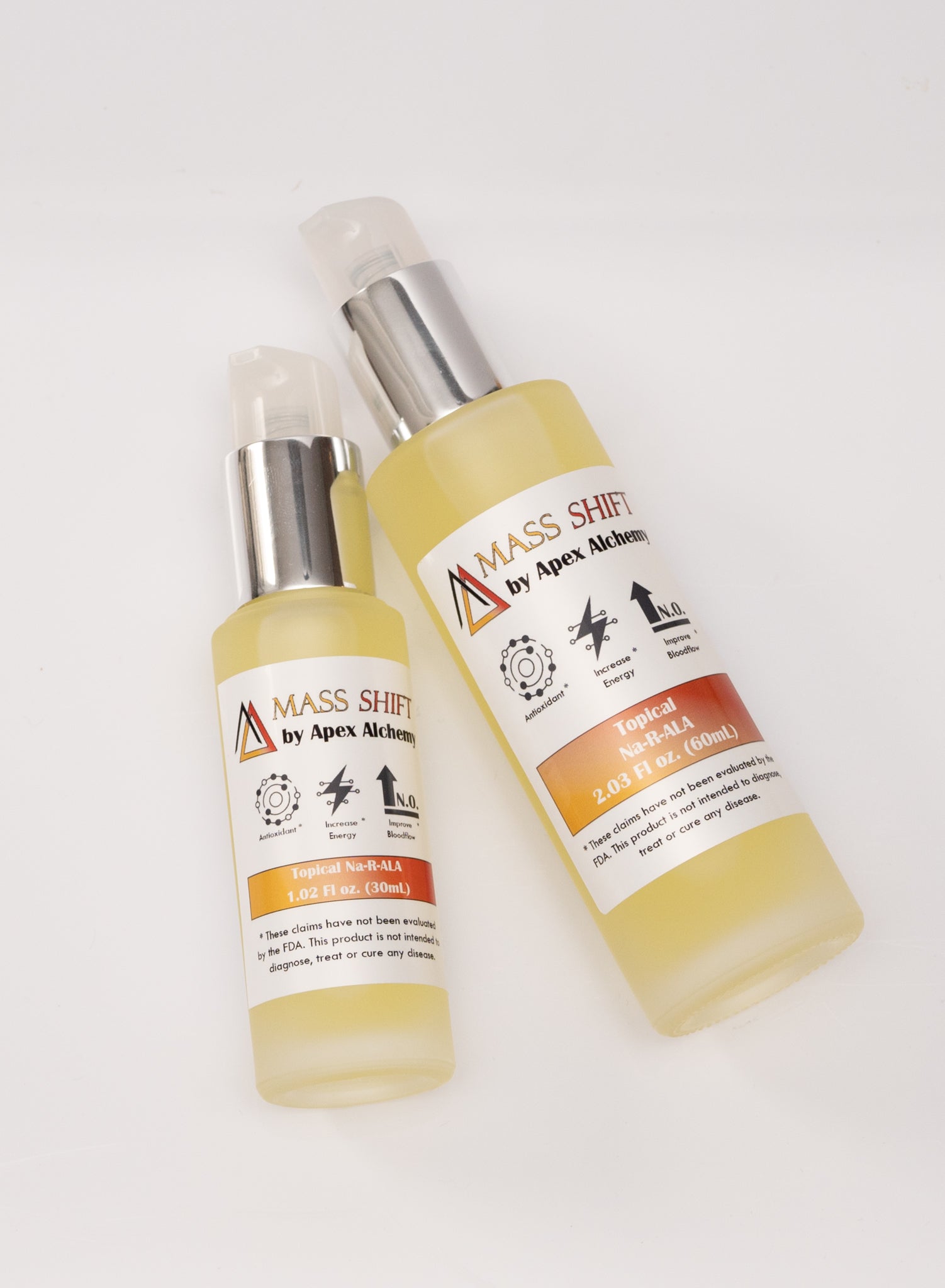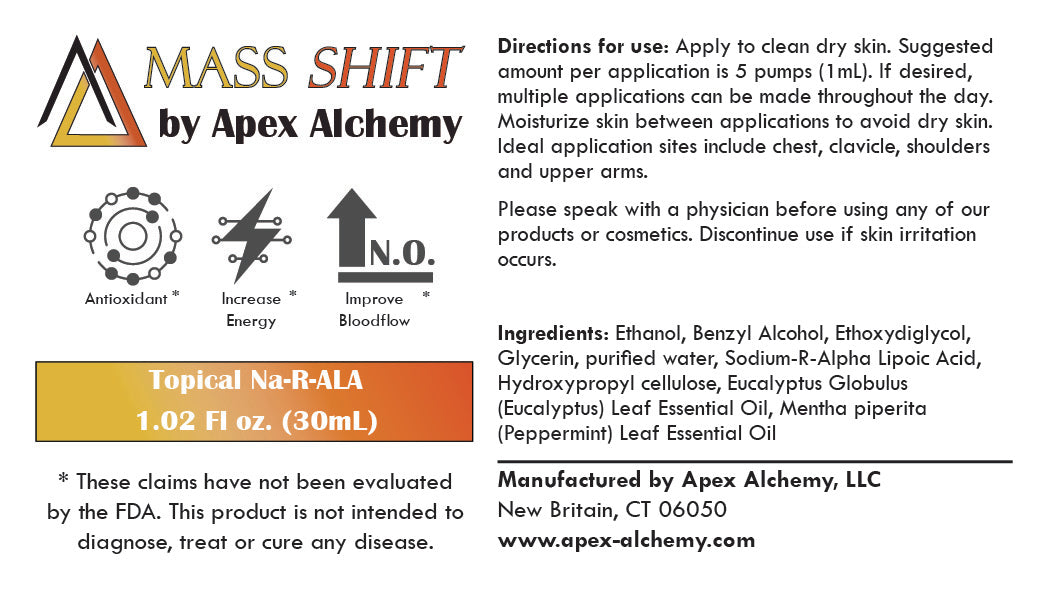 Mass Shift
Reducing Inflammation
Healthy Nerve Function
Improved Carbohydrate Metabolism
Introducing Mass Shift the world's first topical Sodium-R-Alpha Lipoic Acid product.
Sodium-R-Alpha Lipoic Acid (Na-R-ALA) is a powerful antioxidant that helps to reduce inflammation, support healthy nerve function and promote improved carbohydrate metabolism.

Unlike traditional oral supplements, this transdermal gel delivers Na-R-ALA directly to the bloodstream, bypassing the digestive system and avoiding "first pass metabolism" where digestive enzymes quickly eliminate most of what was consumed. Instead, Mass Shift is designed to penetrate deep into the skin, allowing for quick and efficient absorption.

Sodium-R-Alpha Lipoic Acid is also known for its potent antioxidant properties, protecting your body against harmful free radicals and supporting overall health and wellness. Users often report an increase in energy, improved muscle recovery, and enhanced nutrient partitioning. Na-R-ALA has been shown to increase insulin sensitivity, which can help to reduce the risk of diabetes and other related conditions and help your body make better use of dietary nutrients.

Whether you are a bodybuilder, athlete, or simply looking to improve your overall health and fitness, Mass Shift is a must-have for anyone looking to manage their blood sugar levels and support healthy nerve function.
- It's the FIRST topical Na-R-ALA supplement in the world.

- Powerful antioxidant that helps reduce inflammation.

- Supports beneficial nutrient metabolism by the body, including improved carbohydrate metabolism.
Ethanol, Benzyl Alcohol, Ethoxydiglycol, Glycerin, purified water, Sodium-R-Alpha Lipoic Acid,
Hydroxypropyl cellulose, Eucalyptus Globulus
(Eucalyptus) Leaf Essential Oil, Mentha piperita
(Peppermint) Leaf Essential Oil
Apply to clean dry skin. Suggested amount per application is 5 pumps (1mL). If desired, multiple application can be made throughout the day. Moisturize skin between applications to avoid dry skin. Ideal application sites including cheat, clavicle, shoulders and upper arms.
FOR EXTERNAL USE ONLY - Harmful if swallowed

*These statements have not been evaluated by the FDA. This product is not intended to diagnose, treat, cure or prevent any disease. 

WARNING: This product may contain chemicals knows to the state of California to cause cancer, birth defects or other reproductive harm. 
For more information please visit www.P65Warnings.ca.gov.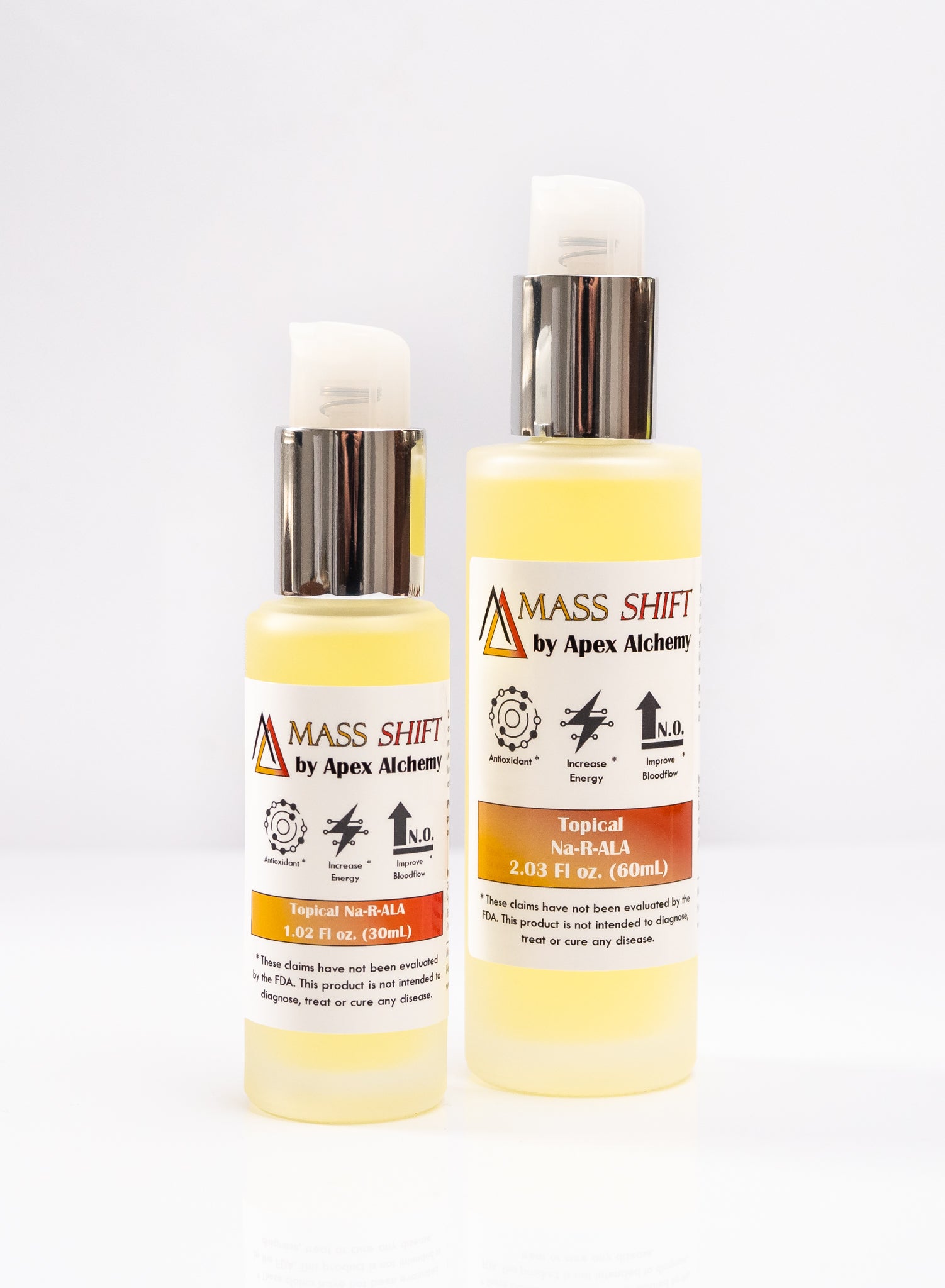 Frequently Bought Together
This product is rated 5.0 of 5.0 stars.
It has received 1 review.