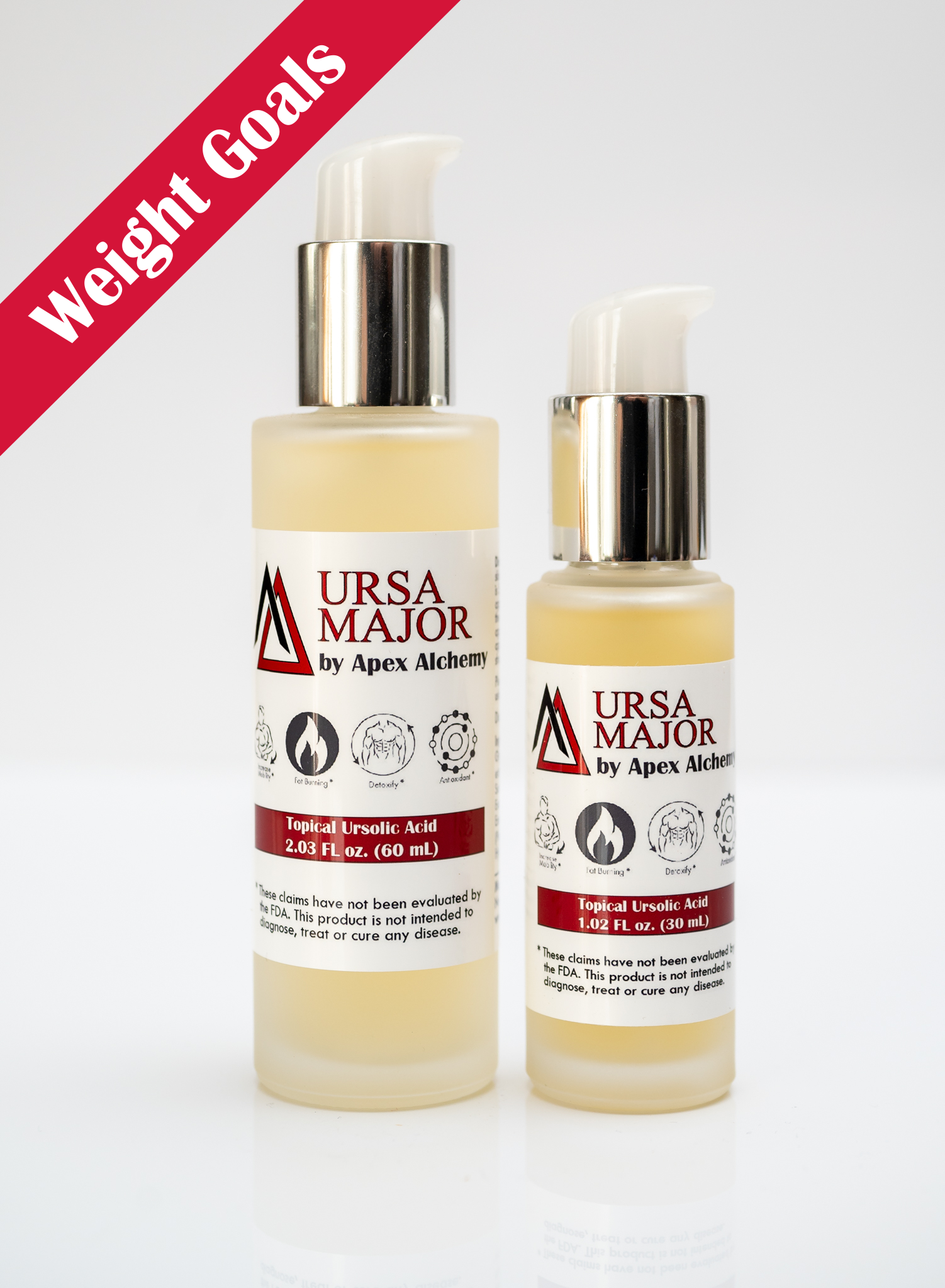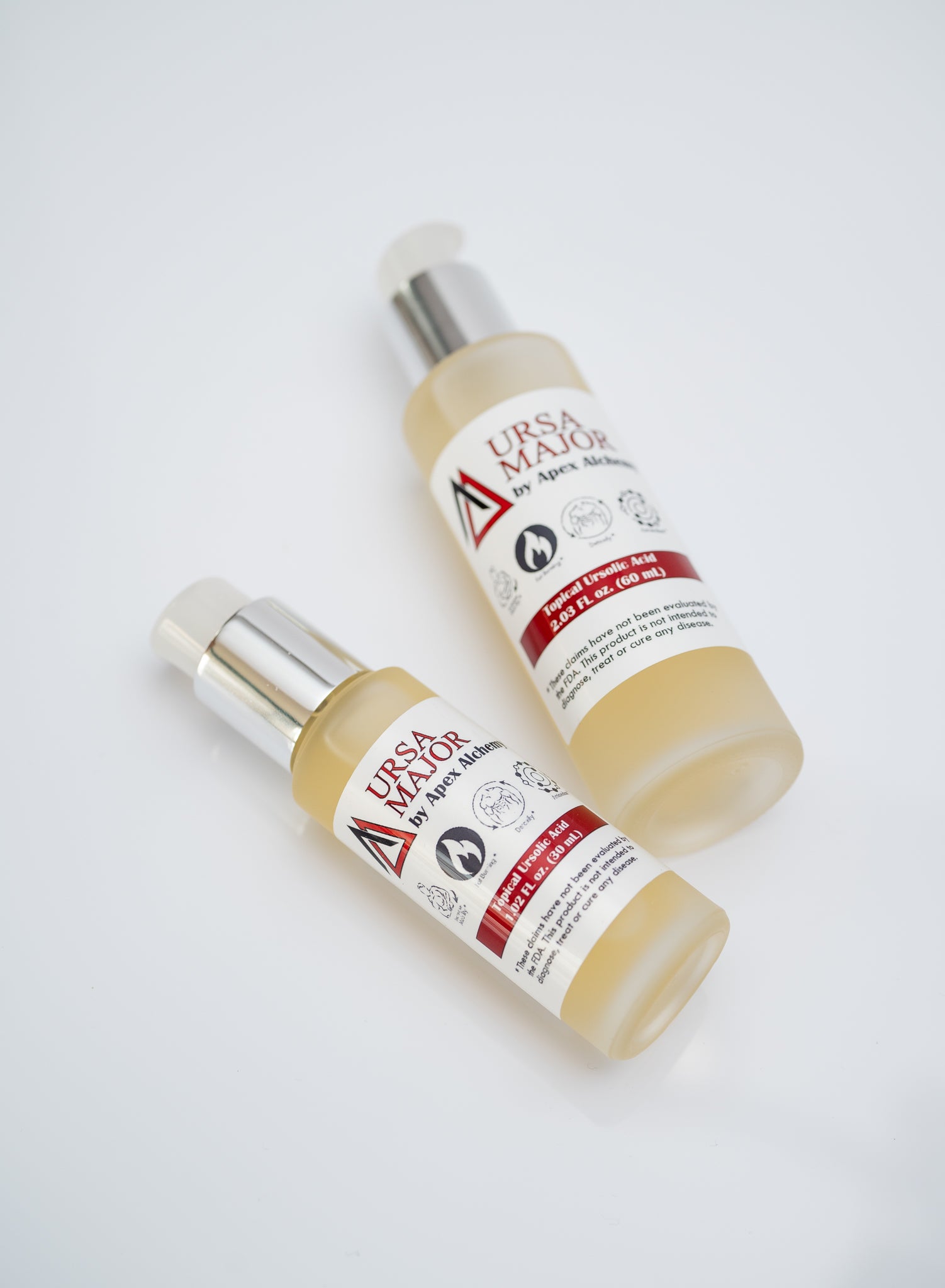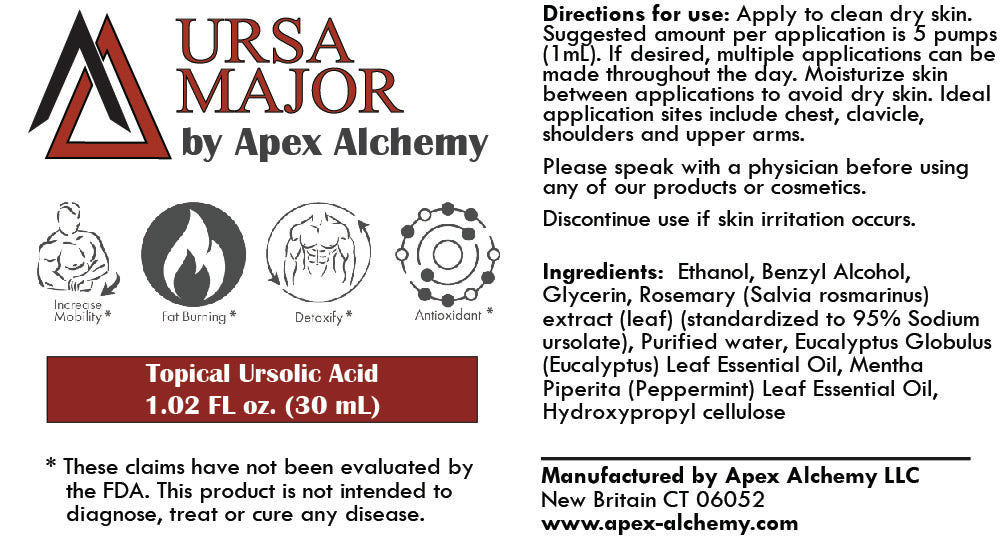 Ursa Major
Muscle tone
Burning fat
Increasing antioxidants
Improving mindset and mood
Ursa Major is a transdermal supplement containing ursolic acid, a naturally occurring "triterpenoid" found in apples, rosemary, basil, some berries and various other dietary and medicinal plants.

Ursolic Acid naturally promotes a more fit and athletic appearance by promoting the body's intrinsic fat burning and muscle toning mechanisms. Additionally, ursolic acid may help to reduce inflammation and boost endurance.  This amazing antioxidant also has also been investigated for it's anti-tumor, liver-protecting and even anti-wrinkle benefits!  
- Promotes weight loss while helping to build muscle

- Natural antioxidant
- Shown to help create a more lean and toned look
Ethanol, Benzyl Alcohol, Glycerin, Rosemary (Salvia rosmarinus) extract (leaf) (standardized to 95% Sodium ursolate), purified water, Hydroxypropyl cellulose, Eucalyptus Globulus (Eucalyptus) Leaf Essential Oil, Mentha piperita (Peppermint) Leaf Essential Oil
Apply to clean dry skin. Suggested amount per application is 5 pumps (1mL). If desired, multiple application can be made throughout the day. Moisturize skin between applications to avoid dry skin. IDeal application sites including cheat, clavicle, shoulders and upper arms.
FOR EXTERNAL USE ONLY - Harmful if swallowed

*These statements have not been evaluated by the FDA. This product is not intended to diagnose, treat, cure or prevent any disease. 

WARNING: This product may contain chemicals knows to the state of California to cause cancer, birth defects or other reproductive harm. 
For more information please visit www.P65Warnings.ca.gov.
Frequently Bought Together
This product is rated 5.0 of 5.0 stars.
It has received 10 reviews.